TEXAS HILL COUNTRY GLAMPING
Walden Retreats creates luxury camping experiences which foster rest and provide an intimate connection with nature. We believe nature is the best environment for restoration and that the outdoor experience should be comfortable.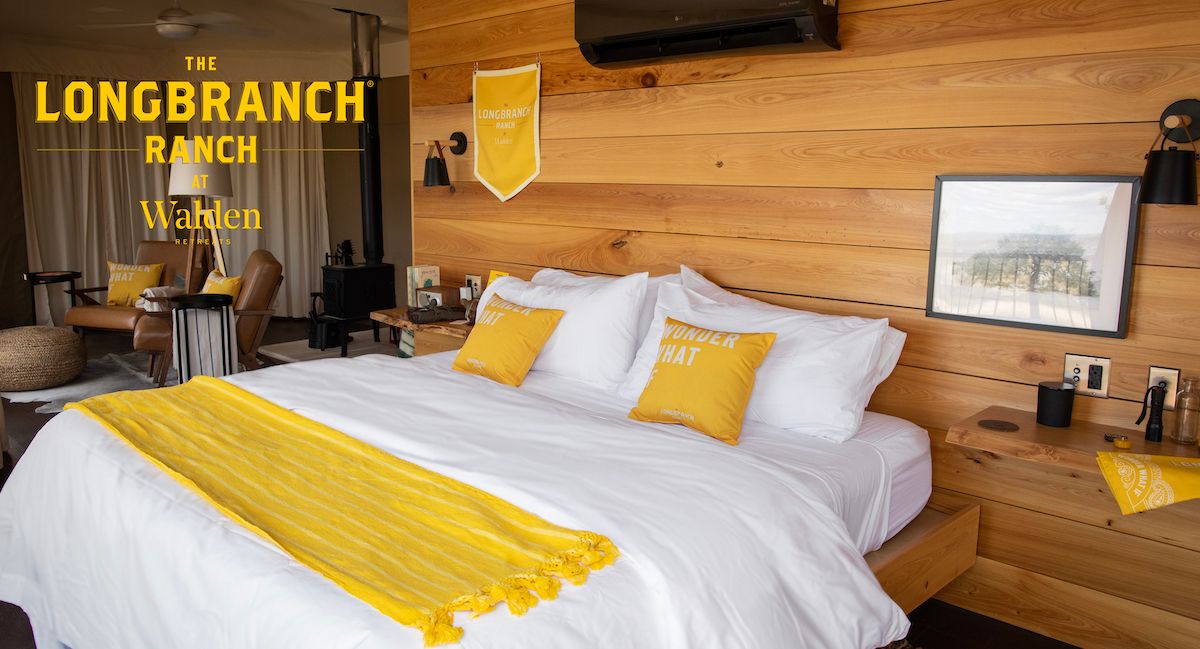 The Longbranch Ranch at Walden Retreats
Longbranch® has partnered with Walden Retreats to capture the imagination of Longbranch Bourbon in one, bespoke ranch experience. You're invited to pursue the possibilities of 'what if' from your own Longbranch Ranch Suite, tucked away in the vistas of the Texas Hill Country.